Eye Care for Northeastern Pennsylvania, the Lehigh Valley and the Poconos…

Welcome to


InterMountain Eye Associates, P.C.

We Take Great Pride in Offering the Best
in Comprehensive Eye Care for


Northeastern Pennsylvania, 

the Lehigh Valley and the Pocono Mountain Region…
At InterMountain Eye Associates, our patients are our top priority. Our friendly staff and caring doctor will strive to make your visit the most pleasant visit to a doctor you have EVER had.Tired of going to eye 'institutes' where 2 to 3-hour wait times are the norm? Why not give Dr. Steven Vale and his eye care staff the chance to change your view of what an eye exam should be like? When it comes to your eyes, it is understandable to be concerned when problems arise. Let us help with our compassionate care and respect for you and your concerns.
Practice History:
InterMountain Eye Associates, P.C. was founded by ophthalmologist Steven Vale, M.D. in 1999, to provide comprehensive medical and surgical eye care to the residents of Northeastern Pennsylvania, including the Pocono Lakes Region, Susquehanna, Wyoming, Sullivan and Bradford Counties and northern Monroe County as well as cornea and external eye disease specialty services and eye surgery for Scranton, Wilkes-Barre, Pittston, Hazelto, Nanticoke and Tunkhannock Pennsylvania.
Our first ophthalmology office in Northeastern Pennsylvania was in Honesdale, but soon moved to Carbondale, Pennsylvania, where Dr. Vale practiced ophthalmology from August of 1999 until the start of the COVID-19 epidemic.That office is now closed, although e-health visits are available for patients of that office that are unable to travel to other locations of InterMountain Eye.
2003 saw the opening of our second eye care location at the intersection of Moosic Street and Meadow Avenue in Scranton, PA. At that time, Dr. Vale also established his first LASIK laser vision correction center, Acuity Laser Eye & Vision Center, at the Scranton location.
In 2006, InterMountain Eye Associates expanded our medical and surgical eye care services to the Lehigh Valley, with our third office on Route 191 in Bethlehem Township, Northampton County, Pennsylvania.
Our Services:
InterMountain Eye Associates, P.C. provides the finest in medical and surgical ophthalmology, including:
Routine, annual and complete eye exams for adults and children
Glaucoma diagnosis and treatment
Diabetic eye disease evaluation and management
Treatment of corneal and external eye disease including ocular infections and inflammation, as well as blepharitis and associated eyelid disease
Uveitis treatment
Medical and laser treatment of retinal diseases
Dry eye therapy and treatment
Ocular allergies and itchy eyes
Surgery for pterygium, blepharoptosis (droopy eyelids) and eyelid lesions
Cataract evaluation and management
Ocular trauma and sports related eye injuries
Second opinions regarding eye disease diagnosis or surgical treatment by another ophthalmologist or an optometrist

Preventative eye care to delay or prevent the onset and progression of Presbyopia, Glaucoma, Cataracts, Age Related Macular Degeneration and other age-related eye diseases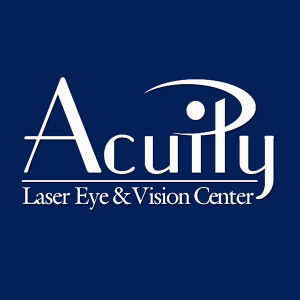 Furthermore, by our association with Acuity Laser Eye & Vision Center, where Dr. Vale serves as medical director, InterMountain Eye Associates can offer you multiple laser vision correction options, including LASIK, Epi-LASIK, PRK and LASEK, which are available at our Scranton and Bethlehem locations. Both locations have excimer lasers and full diagnostic testing to correct vision on site.
Call today for the most advanced diagnostic and surgical eye care
in Pennsylvania's Northern Tier and the Lehigh Valley!
NOW OFFERING VUITY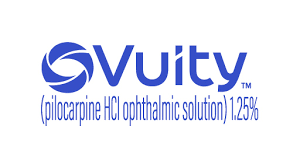 Get Vuity and fix your visual acuity at InterMountain Eye Associates!
Get your Vuity eye drop prescription and start seeing without your eyeglasses.
Vuity is the first and only FDA-approved eye drop to treat presbyopia (age-related blurry near vision).
NOW ACCEPTING PA HEALTH & WELLNESS AND MARTIN'S POINT HEALTHCARE 
We are proud to announce that we now accept PA Health & Wellness and Martin's Point Healthcare!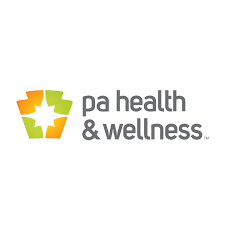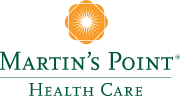 OFFICE LOCATIONS OF INTERMOUNTAIN EYE ASSOCIATES:
4 Meadow Avenue
Scranton, PA 18505-2337
PHONE: (570) 504-1530
Fax: (570) 504-1533
216 Nazareth Pike
Bethlehem, PA 18020
PHONE: (610) 813-0342
Fax: (610) 813-0628
 InterMountain Eye Associates now provides eye care services to Allentown, Bethlehem, Easton, Freemansburg, Wind Gap, Bath, Belfast, Tatamy, Chapman, Trexlertown, Northampton, Palmerton  Lehighton, Weissport, Hazleton, Jim Thorpe, Hanover Township, Fountain Hill, Quakertown, Macungie, Coopersburg, Pennsburg, Kutztown and Bath, Pennsylvania as well as treating eye disease for patients from Lopatcong, Alpha, Phillipsburg, Milford, and Washington, New Jersey from our Bethlehem location.